Lithuania-based nuts snacks manufacturer has invested in several Fanchi-tech metal detectors and checkweighers in the last few years. Meeting retailer standards - and in particular the stringent code of practice for metal detection equipment - was the company's main reason for choosing Fanchi-tech.
"The M&S code of practice for metal detectors and checkweighers is the gold standard in the food industry. By investing in inspection equipment that is built to that standard, we can be confident that it will satisfy the requirements of any retailer or manufacturer wanting us to supply them," explains Giedre, administrator at ZMFOOD.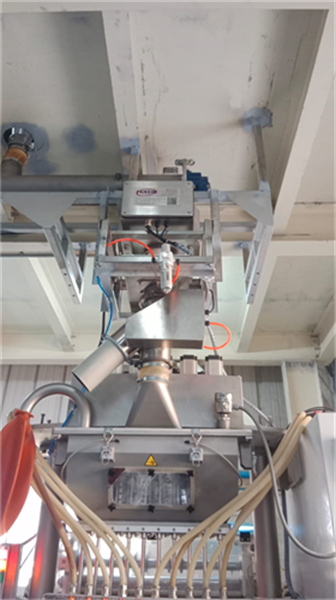 Fanchi-tech metal detector is engineered to meet these standards, "It incorporates a number of failsafe components which ensure that in the event of a machine fault or a problem with products being fed incorrectly, the line is stopped and the operator alerted, so there is no risk of contaminated product finding its way to consumers,".
ZMFOOD is one of the biggest nuts snacks manufacturers in the Baltic States, with a professional and motivated team of 60 employees. Manufacturing over 120 varieties of sweet and sour snacks including coated, oven-baked and raw nuts, popcorn, potato and corn chips, dried fruit, and dragee.
Smaller packs of up to 2.5kg are subsequently passed through Fanchi-tech metal detectors. These detectors guard against metallic contamination from upstream equipment in the rare event of nuts, bolts and washers working loose or equipment getting damaged. "The Fanchi-tech MD will reliably achieve market leading detection performance," says Giedre.
Most recently, following the introduction of new ingredients including gel stock pots and flavour shots, Fanchi specified a 'combination' unit, consisting of a conveyorised metal detector and checkweigher. 112g trays with four 28g compartments are filled, lidded, gas flushed and coded, then passed through the integrated system at speeds of about 75 trays per minute before being sleeved or put into a glued skillet.
A second combination unit was installed on a line producing seasoning packs destined for butchers. The packs, which vary in size between 2.27g and 1.36kg, are formed, filled and sealed on a vertical bag maker before being inspected at speeds of approximately 40 per minute. "The checkweighers are accurate to within a point of a gram and are vital for minimising product giveaway. They are connected to our main server, making it very easy to extract and recall production data on a daily basis for reporting programmes," says George.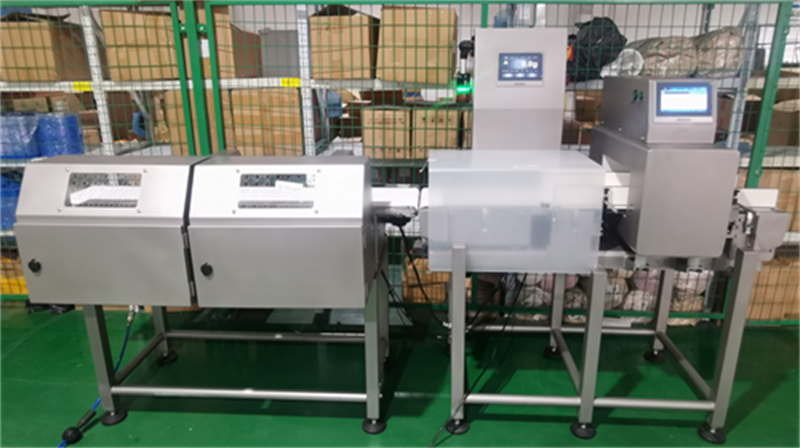 The detectors are equipped with divert reject mechanisms which channel contaminated product into lockable stainless steel bins. One of the features Giedre particularly likes is the bin-full indicator, as he says this provides "a great level of reassurance that the machine is doing what it was designed to".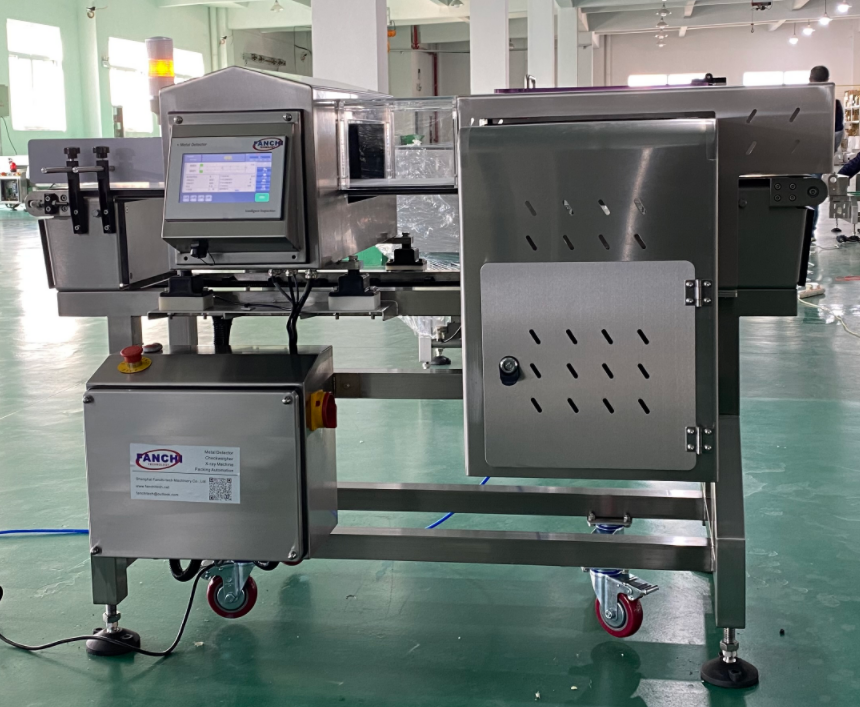 "The build quality of Fanchi-tech's machines is excellet; they are very easy to clean, robust and reliable. But what I really like about Fanchi-tech is that they design machines that are bespoke to our exact needs and their readiness to support us when business requirements change is always very responsive," says Giedre.
---
Post time: Aug-09-2022